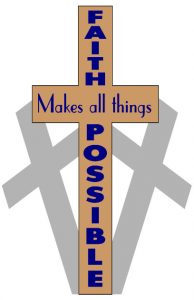 Welcome to Quinton Baptist Church!
Our passion is to provide a place where people just like you can have a life-changing experience with God. Our calling is to serve individuals and families in our world as Christ served in His.  As part of that service, we would like to invite you to visit our church. When you visit, you will find …
A Place for Worship
The purpose of our gathering is to focus our attention on God.  We praise Him, talk to Him, listen to His Word, and experience His presence.  This gives us a rich, spiritual view of life.  It is our prayer that you experience this, too.
A Place for Learning
We believe the Bible is God's Word.  It reveals God to us and provides answers to the mysteries of this life and the next.  It shows us how to live.  It is a thrill to study its truths, and we strive to help one another explore its depths.
A Place for Friendship
Many people are disconnected and long for community.  Our priority is to be a church family where relationships are lasting and genuine.  We are committed to one another and would love to welcome you into our family!
Get to Know Us 
We would love to have you come out and visit our services to get to know us better. If you are new and don't know where to start, the best way to begin would be to come out to one of our main services on Sundays. After that, we have many different programs that happen throughout the week for all different parts of your family.
Sunday Services:
Morning Service: 10:00am
Sunday School: 11:15am
Evening Service: 6:30pm
 Prayer Meeting on Wednesday Night: 7:00pm