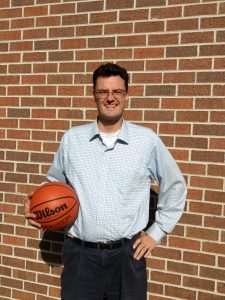 Senior Pastor- Sky Schnell
Pastor Sky came to the church in 2013. He is a proud graduate of Woodstown High School and Vanderbilt University. He received his MDiv from The Southern Baptist Theological Seminary. Pastor Sky loves playing sports and using sports to reach people for Jesus. He is married to Beth and they have 2 little girls who love the beach. His favorite verse is 2 Cor 5:17- Therefore, if anyone is in Christ, he is a new creation; the old has gone, the new is come!
Associate Pastor- Jay Hoeckele
Pastor Jay is new to the church, and is enjoying making Quinton his home. He is a graduate of Calvary Christian Academy and Cairn University where he received his MDiv. Pastor Jay enjoys spending time with family and friends, and loves playing soccer. He is happily married to his best friend, Dana. They are excited to welcome their daughter into their family later this year. His favorite verse is Romans 8:38-39- For I am convinced that… anything else in all creation is able to separate us from the love of God that is in Christ Jesus our Lord!
Administrative Assistant- Cyndie Sherman