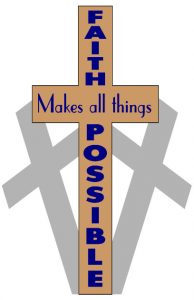 What a joy it is to introduce you to Quinton Baptist Church!
You will discover that our passion is to provide a place where people just like you can have a life-changing experience with God. Our calling is to serve in our world as Christ served in His.  As part of that service, we would like to extend a cordial invitation for you to visit our church. When you visit, you will find …
A Place for Worship
The purpose of our gathering is to focus our attention on God.  We praise Him, talk to Him, listen to His Word, and experience His presence.  This gives us a rich, spiritual view of life.  It is our prayer that you experience this, too.
A Place for Learning
We believe the Bible is God's Word.  It reveals God to us and provides answers to the mysteries of this life and the next.  It shows us how to live.  It is a thrill to study its truths, and we strive to help one another explore its depths.
A Place for Friendship
People are disconnected from each other.  Many long for a sense of community.  Our priority is to be a church family where relationships are lasting and genuine.  We are committed to one another and would love to include you!
An Invitation To Worship
Weekly Schedule
Perhaps you are checking out the "church scene" and investigating the claims of Jesus Christ, or maybe you are a committed Christ-follower who wants to sink the roots of your faith even deeper.  Quinton Baptist is a place for you to get connected!  QBC has activities and events for all ages with Sunday School classes from newborn through adult.  There is a place for everyone!
To Learn The Word
Sunday:
10:00 AM - Morning Worship
10:00 AM - Infant Nursery and
Children's Worship (age 2–3rd gr.)    
11:15 AM – Sunday Sch. - all ages
6:30 PM – Evening Worship
7:00 PM – Youth Group (grs. 7-12)
Tuesday:
10:00 AM – Quilting Group
7:00 PM – Bible Study
Wednesday:
6:30 PM – Olympian Clubs
(age 4 – 6th grade) (Sept – May)
7:00 PM – Ladies Bible Study
(September – May)
7:00 PM – Prayer Meeting
Thursday:
6:30 PM - Visitation
Church Ministries:
Annual Service Project
Beginner's Church
Children's Church
Dinner 8 Clubs
Family Promise - Ministering
to homeless families
Junior Church
Ladies' Bible Study
Meals on Wheels
Men's Prayer-Share-Care Group
Missions
Nursery
Olympian Clubs
Quilting Group
Regular Fellowships
Sounds of Praise Hand-bell Choir
Sunday School
Tape/CD Ministry
Vacation Bible School
Visitation
Women's Prayer-Share-Care Grp.
Youth Choir
Youth Group
Directions:
Quinton Baptist Church is located on Route 49 in the heart of Quinton Township in southern Salem County.
From Salem City or Pennsville, take Route 49 east.  We are the second building on the left past the Quinton Fire House.
From Alloway, take Quinton-Alloway road (Route 581) south to Route 49.  Turn left at the light at Smick Lumber.  We are the second building on the left past the Quinton Fire House.
From Bridgeton, take Route 49 west.  We are on the right just around the bend after Quinton Township School.